Opening page of Kira and Maihi's Wedding Sign-In Book
Daysha's sister, Kira is getting married in less than 2 weeks, and she and her fiance', Maihi asked me to create their wedding sign in book. I was happy to comply! How could this book be less than fabulous when the photos I had of these 2 beautiful people were so stunning?
I have kind of started a tradition with these books. I have done them for each of my children as they have gotten married, for several of my nieces and nephews for their weddings, and for three of Daysha's sisters as well (just one more to go in that family!).
The opening and closing pages are left unsigned. All of the 2-page layouts are for signing when the guests arrive. It's so much fun to see all of that blank space get filled up with love! In the past, several people have asked me how it all works, so I'll explain. As with most weddings, there is a table with a sign-in book as you enter. Instead of writing your name on a line in a book, you get to write a message and sign it on the pages of this book. We take two 2-page layouts out of the protectors in the book at a time and lay them on the table. When those pages fill up, we slide them back in their protectors in the book and get out the next 2 layouts, and so on. By the end of the event, the book is full of love and is a perfect keepsake for the bride and groom.
Kira's colors are black, white, pink and gold. She's going for kind of an Audrey Hepburn feel at her wedding and this theme was so much fun to work with!
One of my favorite things I did in this book was using the
"Beautiful You" Picture My Life Cards
and cutting them up! I used them as banners, accents, and even just as is. Cool Beans!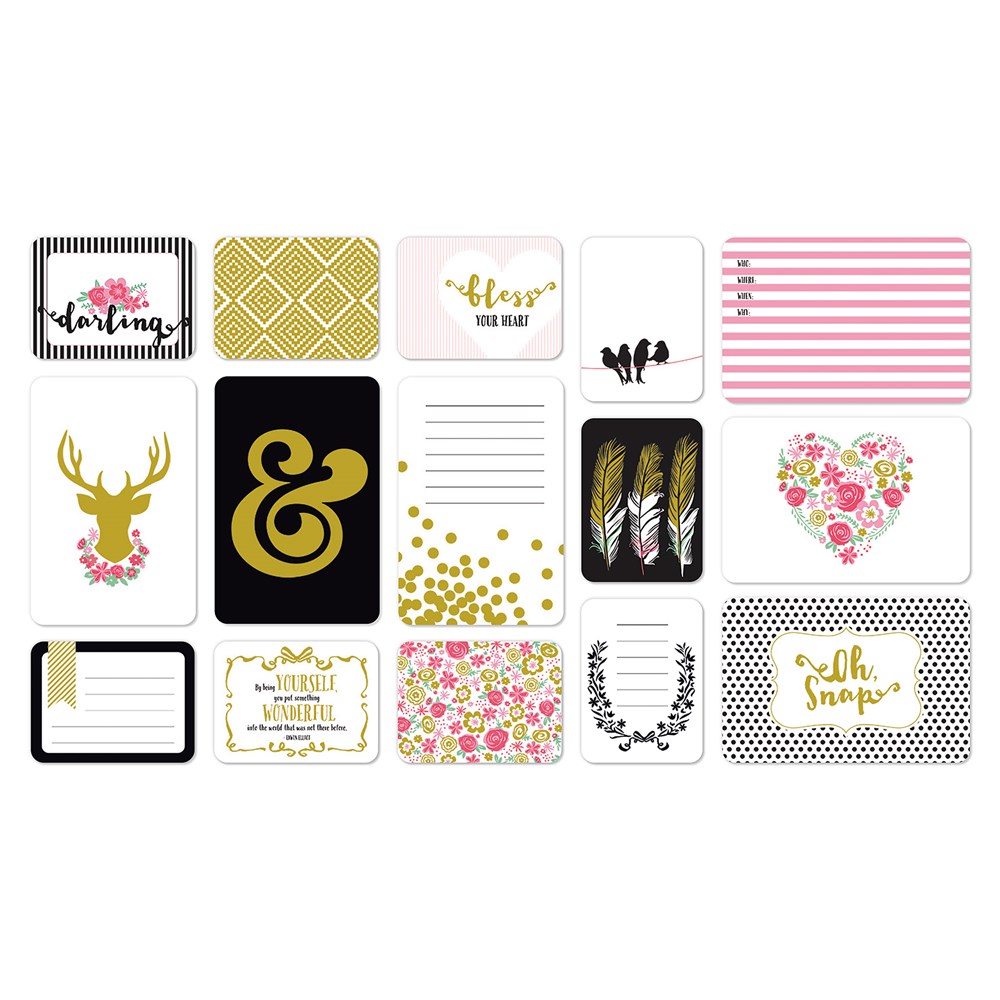 I've included a list of all of the products I used at the end of this post, complete with photos and links for your convenience. You can order all of these products on
my website
.
Closing Page