Have I mentioned lately how much I love my job? This past weekend I flew to Denver, CO to share the weekend and celebrate with team member, Kimberly, who recently promoted to Director. I spent the weekend with Kimberly and about 20 of her team members. We created, laughed, ate, chatted, ate some more, and shared our love of Close To My Heart. I taught a creative class (see below) and a business class to everyone there. I also spent some time honoring Kimberly and her accomplishments with CTMH. It is SO FULFILLING to watch a team member set goals and achieve them in her CTMH business.
Here is a photo of the gift and card I gave Kimberly. I'm embarrassed that I forgot to take a photo of what was inside. It was a silver bracelet with a heart charm. The charm had "Director" engraved on one side and the date Kimberly promoted to Director on the other.
For the creative class, I taught a little bit about using our alcohol markers (made by Shin Han). They are fabulous markers and we made a 10 card set using them and one of my favorite new stamp sets, Flowers for Mom. Here is a photo of the card (we made 10) and the chart I made to show how to color with the markers on these flowers: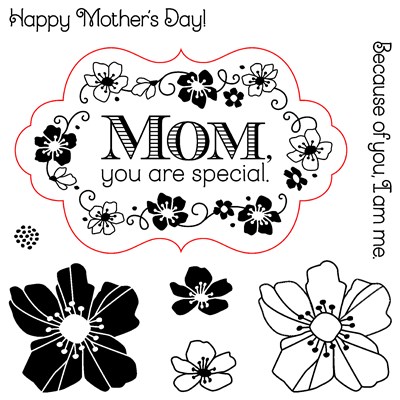 We had TONS of fun playing and learning together!
Look like fun?
Join my team
! Join the fun! This month is the BEST MONTH EVER to join because of the wonderful free totes special. You can learn all about that special
here
.